The following from 2 years ago:

AND THE WINNER IS

SAN ANTONIO, TX.

Some classmates have suggested a bus to haul us around to the various sight seeing places.

THINGS TO SEE:

     *ALAMO                     *MISSIONS (7)         *OLD MANSIONS

     *OLD FORTS              *MUSEUMS             *OLD GERMAN TOWN

     *RIVER WALK            *SEA WORtD           *HERTZBERG CIRCUS MUSEUM

     *MARKET SQUARE    *NATURAL BRIDGE CAVERNS

     *SIX FLAGS

RESTAURANTS:

     LOTS OF GOOD RESTAURANTS TO CHOOSE FROM.

HOTELS:

     MANY, MANY HOTELS FROM WHICH TO CHOOSE. IF WE ARE ON THE RIVER WALK IT LOOKS LIKE THE PRICE WILL BE $120 TO 250. TWO TO THREE BLOCKS FROM THE RIVER WALK ARE $80 - 150.

AIR FARES (REPRESENTATIVE SOUTHWEST AIRLINES SENIOR FARES)

     KANSAS CITY TO SAN ANTONIO  $258 ROUND TRIP

     OKLA. CITY   " "      "     $168 (Wichita people consider driving to O. C.)

     ONTARIO, CA  " "      "     $258

     ALBQ., NM    " "      "     $258

WICHITA IN 2004: DERYL H. REPORTS THAT THERE IS A GREAT DEAL OF  INTEREST IN THE WHEEL CHAIR RACES SCHEDULED FOR WICHITA IN 2004. HE HAS OILED HIS BALLS ER AH WHEEL BEARINGS AND INCREASED TME SPEED OF HIS CHAIR.  FORREST J. HAS ADAPTED A WIND SURFER SAIL TO HIS CHAIR AND IS MAKING TRIAL RUNS ON THE OKLAHOMA SALT FLATS. RICHARD ELSTON HAS HARNESSED A BULL BUFFALO TO HIS CHAIR AND IS DOING SOME HARNESS RACING PRACTICE. DEAN F. MAS ADAPTED A JET TO HIS CHAIR AND IS DOING TESTING AT THE NEVADA PROVING GROUNDS. NASA IS VERY INTERESTED IN DEANS TESTS. STAY TUNED.

REMEMBER: SAN ANTONIO, TX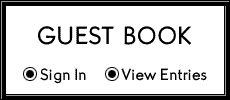 Gremlin 49ers Back to Reunions!!

2003 to be Big Time!!

From Ed H.  9/2/2002:

    Dean Funk wants to prove he is alive and well with a party. Rumors circulated  by Ed Houston are grossly in error and he wants to show everyone that he can  take on the world. It is suggested that the '49ers get together within the next year to celibrate Deans reserrection. All those in favor vote yes.

    Now when? FEB., MAR., APR., 2003 Place: San Antonio, Tx; Alburqueque NM.; San Diego CA. ; Denver CO.

    PLEASE RESPOND one way or the other so I can check that I have your correct Email.

From Ed H. 10/2/2002:

    Mark your callendars for the end of April 2003 say 4/29-5/1 as the vote appears to be for San Antonio at that time.

                  West of the Rockie Mts. voted for San Diego and

                  East of the Rockies voted for S.A.

                  so S.A. won by one vote!

    Of course Mickie and Lolly said just tell them where as their bags were already packed. We will do approximately the same as was planned and cancelled Oct 2001.

    If some one would like to sponsor the outting please yell also if you have additional ideas for us please let us know. Most responses said they were anxious to see everyone so we should have a good turnout of the usual travelers.

    Please let me know if you would like to plan and sponsor the outting right away as I would like to get a letter out by Novenber as some of our classmates plan their callendar well in advance.

     Dean - I am sorry but you will just have to continue on formaldhyde (gin) until April for your WAKE

This page was last updated on: April 4, 2016
DEAN'S WAKE

FROM ERRONEOUS INFORMATlON IT WAS REPORTED THAT DEAN FUNK HAD EXPIRED. UNTRUE -UNTRUE!!! AS A RESULT THE FOLLOWING MESSAGE HAS BEEN RECEIVED:

        "It was a bright starry night in Las Avania as Igor slowly moved toward the crap table. He came nearer and nearer, he noticed a change in the color of Dr. Funkenstein's face. A chill came over him. Could it be possible he thought? As he came nearer still, a smile came across his face, then laughter. He jumped up and down shouting, "He lives, He lives!'

         Yes, Dr. Funkenstein slowly sat up and with a hearty laugh he shouted, "LET'S DO IT AGAIN

      SAN ANTONIO Here We Come"signed-Dean Funk

Our reunion failed last year as a result of 9/11 but the' 49ers are at it again. To commemorate the grand occasion of Dean's revival we are calling the outing DEAN'S WAKE

MARK YOUR CALENDAR:

April, 29-30 and May 1, 2003.

HOTEL:Menger 1-800-345-9285 Group Rate $120 +tx+Parking Fee

I reserved a block of rooms in this historic hotel. Please make your reservation early as there are lots of conventions and rooms are scarce. You can always cancel. 3-day cancellation notices. Ask for PLANEVIEW '49ers

AIRFARE IS VERY REASONABLE- SENIOR $150 TO 250 R/T MOST PLACES

Restaurants: TexMex






Sea Food





Steak/BBQ
I assume we all want to eat together so let me know when you make your hotel reservation so I can tell the restaurants how many to expect.

Entertainment:Dean Funk-Stories of the Hereafter



Tour of San Antonio


Missions/ Riverwalk/ Shopping


Military Bases and old FortS (No Deryle o not a)


Alamo -Conversation
Survey: It has been suggested that we have our own 55th Reunion (2004) in Wichita in the fall when it is cooler (Late September-October) rather than in August with the Planeview Alumni. Please send me your preference.

Remember to keep practicing for the wheel chair races and walker shuffleboard. Time trials and Qualifying in San Antonio