Around the corner I have a friend,

In this great city that has no end,

Yet the days go by, and the weeks rush on,

And before I know it a year has gone.

And I never see my old friend's face,

For life is a swift and terrible race,

He knows I like him just as well,

As in the days when I rang his bell.

And he rang mine, if we were younger then,

And now we are busy, tired men.

Tired of playing a foolish game,

Tired of trying to make a name.

Tomorrow, I say, I will call on Jim

Just to show I am thinking of him.

But tomorrow comes and tomorrow goes,

And distance between us grows and grows.

Around the corner!--yet miles away,

Here's a telegram sir, Jim died today.

And that's what we get and deserve in the end.

Around the corner, a vanished friend.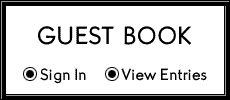 This page was last updated on: March 12, 2017
This page was last updated on: March 12, 2017
I have a list of folks I know......all written in a book,

and every now and then......I go and take a look.

That is when I realize these names......they are a part,

not of the book they're written in......but taken from the heart.

For each name stands for someone......who has crossed my path sometime,

and in that meeting they have become......the reason and the rhyme.

Although it sounds fantastic......for me to make this claim,

I really am composed......of each remembered name.

Although you're not aware......of any special link,

just knowing you, has shaped my life......more than you could think.

So please don't think my greeting......as just a mere routine,

your name was not......forgotten in between.

For when I send a greeting......that is addressed to you,

it is because you're on the list......of folks I'm indebted to.

So whether I have known you......for many days or few,

in some ways you have a part......in shaping things I do.

I am but a total......of many folks I've met,

you are a friend I would prefer......never to forget.

Thank you for being my friend !!

Gert and Gus

Friday Breakfast Reunions


Meet at Village Inn, Harry & Rock for Breakfast 7:30 am Fridays

In Plain View

A Tribute to Planeview Kansas

                                   By Charlie Gragg

To remember is to see as if it were yesterday and no time has elapsed. The place of our childhood displayed in plain view before us as a glimpse of the past. As if conjured up by Gremlins in some manner unknown. The mind displays memories in the form of clear stepping stones. Each stone represents something that we can't seem to forget.  A loved one, an experience, a street sign, or a nagging regret. Ross Parkway at night bathed in the soft golden glow of straining streetlights. Walgreens filled with young life, providing refuge night after night. The movie theater filled with young lovers holding hands in the dark.  The Airport Drive Inn on Saturday night where steamy windows made their mark.  Friday night football where the black and white warriors of PHS did battle under the lights. The excitement of assembling in the gym for pep rallies and other social delights.  The long hot summers with occasional trips to Sandy Beach to cool off.  Parents working long hours at Boeing and always anticipating the next layoff.  The roar of planes' engines continuing through the day and long into the night. Memories of Mom and Dad, a picnic, a trip to the grandparents farm, what a sight. The cool breeze of Fall as a prelude to the long Kansas Winter. The roaring clouds of spring giving rise to storms that sent all to the shelter. It's all in plain view if you just stop to dream and remember. Lifelong friendships bound tightly by some unidentifiable power.  A mixture of ethnicities that made for friends of many colors. Coexisting in a world filled with unsettling social tremors.  A half a century has gone by and dear Planeview High School is long gone. But its presence prevails through the unswayable spirit of those who hang on. Yes, it will remain in plain view if we will all just refuse to forget. For Planeview is a memory cast in the stone of time with its destiny preset. So do your part noble Gremlins and join in the battle. Fifty more years of memories is our goal and for no less will we  settle!!!

Planeview High School has been given the third floor of the USD 259 Museum in the old McCormick School building at 855 S Martinson and 1348 West McCormick.

Lots of work before Grand Opening.

No elevator at this time but wait for it.