This page was last updated on: April 4, 2016
Around the corner I have a friend,

In this great city that has no end,

Yet the days go by, and the weeks rush on,

And before I know it a year has gone.

And I never see my old friend's face,

For life is a swift and terrible race,

He knows I like him just as well,

As in the days when I rang his bell.

And he rang mine, if we were younger then,

And now we are busy, tired men.

Tired of playing a foolish game,

Tired of trying to make a name.

Tomorrow, I say, I will call on Jim

Just to show I am thinking of him.

But tomorrow comes and tomorrow goes,

And distance between us grows and grows.

Around the corner!--yet miles away,

Here's a telegram sir, Jim died today.

And that's what we get and deserve in the end.

Around the corner, a vanished friend.

BE HERE!

'49er 55th Reunion

Sept.21 -22 -23, 2004

WICHITA

HOTEL at OLD TOWN

830 East First St.    Wichita, KS 67202

1-877 -265 -3869

FAX 316-267-4840

www.hotelatoldtown.com

Queen Studio $89.00 (Regular $125.00)

See-    www. fifinella.homestead.com

       Make your reservation NOW direct -Amy Grassman -"Planeview '49ers"

You can always cancel if something comes up. The committee needs a count for planning purposes. Hotel is in the center of renovated old town in the Keen Cuter warehouse ABSOLUTELY BEAUTIFUL Your Reunion planning committee has a full schedule of events (Helen W. James and Chuck Mansfield, Jack and Carol Tipton) Please let Helen or Jack know that you are coming. You will be notified when your money is due.(In July 2004).

       Wichitans - You should arrive early and stay late, better still stay at the hotel so you won't miss anything.

Sept. 21  Arrival - Welcome




Hospitality Room



7:00pm Dinner $20.00 each
Sept. 22 Hospitality Room




Tour Planeview, wheelchair races, walker shuffle board



Museum of World Treasurers ($6.00) 1:30 pm



Tour Wichita, Riverwalk , Oak Park, Old Town



Dinner at a near by eatery -many choices
Sept. 23 Hospitality Room (Discuss 56th Reunion)




(8:30 am Breakfast at "Flap Jacks"? )*



6:00 pm Farewell Dinner @ Mosley Street






Melodrama -$21.00 ea.
Sept. 24 Check Out - See you next year




(8:30 am Breakfast at "Flap Jacks"? )*
The '49ers are not exclusive so invite your friends and others to participate.

We have a great time when we get together so numerous people have asked to attend. Everyone is welcome. We are the best class and do more than all the other classes put together. Come see why we have fun.

The Planeview Alumni Reunion is early August 2004 so please attend that group also if you can as the '49ers do not compete with the Alumni.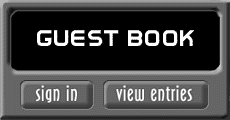 PLEASE SIGN IN WHEN YOU MAKE YOUR HOTEL RESERVATIONS SO WE CAN GET A HEAD COUNT AS EARLY AS POSSIBLE

(8:30 am Breakfast at Flap Jacks? )*

Some folks have asked about breakfast at Flapjacks as a possibility.

We may ask about a gathering on Thursday morning. 

Of course, there will be the regular gathering on Friday.

If your departure schedule fits, you will enjoy the fellowship.

Currently we are meeting at the Village Inn on South Rock Road, South of Harry

around 8:35 am Fridays.